The Harsh Winter Of Iceland
Iceland was on my wish list for a long time and seeing images of its beautiful landscapes inspired me to plan a trip at the first chance I got. However, I wanted to visit and photograph Iceland during winter, to experience and document the monochromatic tones and snowy mountains instead of waterfalls and colorful lands. Of course, weather conditions made this trip quite challenging and I had to adapt to the severe conditions accordingly. After a 16 day stay in Iceland, I could say it was one of the best journeys of my lifetime, capturing amazing moments from the stormy Atlantic Ocean to the dancing northern lights. Overall, the outcome of this trip was very rewarding on many levels and I was able to capture a beauty rarely seen during that trip.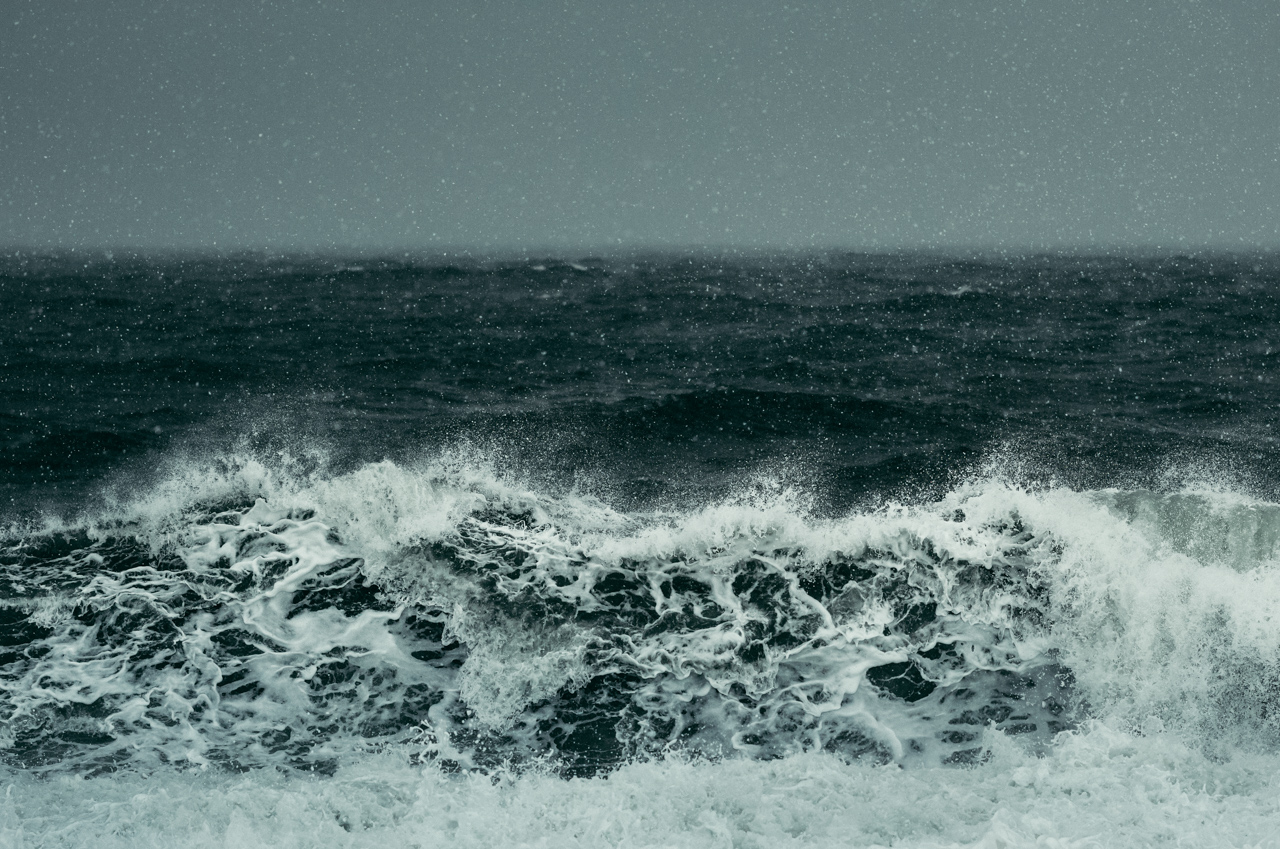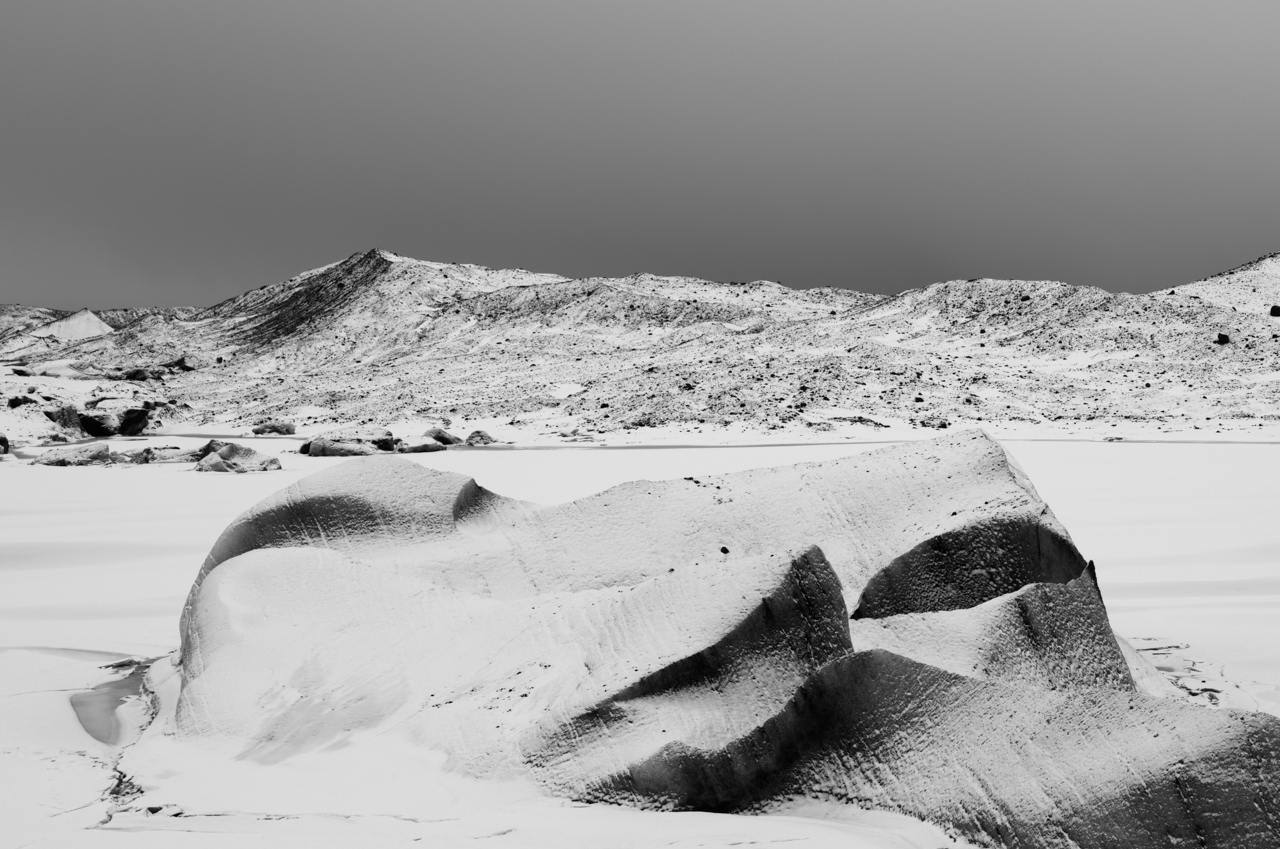 Behind the scenes of Leica S007 + 30-90mm and 180mm S lenses in action.
A little about me, I'm currently working at Adobe as a design leader and I have been in this field for about 17 years specialized in product and application experience design. I practice photography as a creative outlet to equalize my work/life balance. I have started shooting as an architecture photographer and found my way in to fashion portraiture photography and lately exploring landscape/travel photography as a hobby!
I have been shooting for 6+ years and during this time, I was able to narrow down my tools in this field by trying different platforms and camera/lens brands (mainly medium format and all digital), including Hasselblad H4D50, Phase One IQ350, Alpa Technical Cameras, Leica M240, M9 Mono, M246 Mono and last but not least the glorious S007!
It's really hard to say which one is my favorite but after years of using these systems, I came to the conclusion that each platform has its own strengths, advantages and capabilities for my work.
On this post I would like to focus only on Leica S007 camera and give you a quick summary of its pros and areas that need to improve based on my experience in the field since last year:
Pros and What I like about this system:
+ Very Durable and good built
+ Weather resistant! It can handle almost any type of harsh weather conditions, from windy, wet and snowy mountains to sandy and hot deserts
+ Battery life is outstanding in combination of using GPS and Live View
+ Nice ergonomics and grip for long photo shoot durations
+ Dual memory card slots which is a must have for commercial or location/travel shooters
+ Its bright viewfinder makes manual focusing easy
+ The speed of image processing/recording buffer is fast
+ ISO performance up to 800 is very clean for my taste
+ Black and white conversion in both Adobe Lightroom and Capture One is very satisfactory and reminds me of M246 files
+ Live view is a nice option for focus accuracy

Areas that need improvement based on my process and workflow:
- For me the most important factor as a pro photographer is the customer care. Leica needs to strengthen the quality and responsiveness of their customer support and service turnaround in that space. For pro and commercial photographers, their current service and support delivery timeframe is not practical. Unless they are not really targeting the pro market and their business strategy is focused on other channels.
- In 2016 and with the latest sensor technology trends, S007 should have had a higher megapixel, which could've offered better cropping options and flexibility to Leica shooters.
- Hard to clean the sensor since it is sitting very deep in to the camera body.
- Exposure time in bulb mode is too short for long exposure photography
- Sync speed with strobes and non CS lenses in the studio should be faster

My wish list on future S (if there will be any):
- Higher megapixel
- 4x3 crop ratio on the sensor (This is not the easy one and it requires lens updates)
- Using lighter materials to reduce the camera and lenses weight
- Speed up the auto focus performance on some of the lenses

I've mainly used S007 with 30-90mm and 180mm S lenses and I have been very impressed with the quality of these lenses. In addition, I own the Contax - S adapter and used both 80mm f2 and 210mm f4 lenses on S007 which both perform well. In general, I prefer using native lenses on this platform.
You can follow my work on:
Instagram: https://www.instagram.com/farannajafi/
Travel / Architecture: www.faran.gallery
Fashion and portraiture: www.faranstudio.com
Thanks for your visit